New Here?
We're Glad You're Here
We believe everyone can find their place at Cross Christian Fellowship. Cross Christian Fellowship is a dynamic family focused church that is home to authentic people of all ages and from all walks of life known for their transparency, integrity and sincerity of heart. We don't judge and our church time is warm, informative and full of useful tips for building healthy lives and relationships.
Our Beliefs
At Cross Christian Fellowship, we believe God's Word has the ability to change lives. Whatever your journey so far, you can choose the next chapter. As a church we apply the truth of the Bible to our everyday lives and share life together as a community.
LEARN MORE ABOUT US AND OUR BELIEFS
What To Expect
When you walk through the doors at Cross Christian Fellowship, our hope is that you feel like you're a part of the community. Our ultimate desire, as a body of devoted followers of Jesus, is to create an environment where people can experience the presence of God in a life-transforming way. From a cup of freshly brewed coffee to our unique and passionate generational ministries, we want to give you and your family the opportunity to get connected. We believe that church is more than a weekend service, it is about allowing every person to engage with God in a personal and intimate way.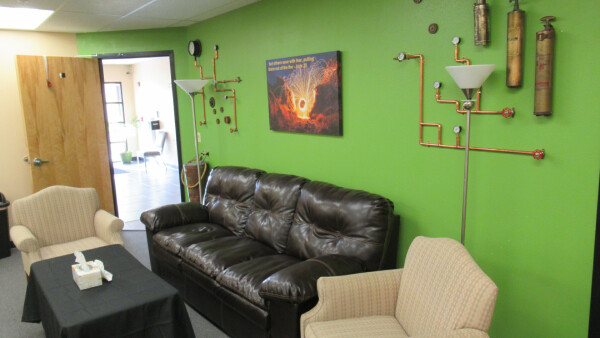 A WARM GREETING
A heartfelt greeting is part of what makes a church a church. No matter what question you might have just ask. Our greeters are there to help you get settled and comfortable.
You got Kids? We love them
Children can sit with you but we highly recommend you check them into our Sunday School program. They can learn at their level and you can relax in church. Just take them down the hall in Suite "A" and you will be greeted by a children's ministry leader. They will walk you through checking them in. Please let them know if your child has any special needs or considerations. They will put that on the name tag if needed so they get the care necessary.
If the kids stay with you in adult service but have trouble staying quiet then please take them into the hallway or the mother's room.
Mother's room:
Mom we have a very special room for you with audio and video. You can sit with your child on a comfortable couch and watch the service. There is a changing table there for your convenience.
Mothers and children only in the Mother's room.
Bookstore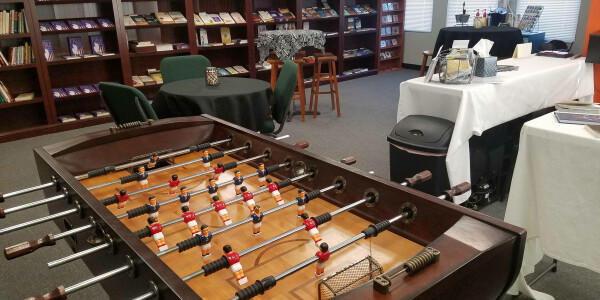 Hot Coffee
There's nothing like the smell of good coffee (or tea) to warm you up. We have a little bookstore with water and k-cups.
Hang out and play some Foosball.
FUN
A casual atmosphere where friendships can form and relationships deepen. A place that is serious about joy, true joy, the kind of joy that comes from real connection with God and others.
Dress
Dress is casual at Cross Christian Fellowship. You are welcome to come in a suit or in jeans. God is interested in what is on the inside more than the outside.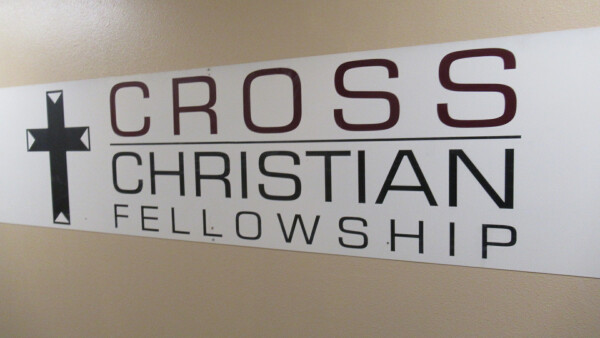 CONVERSATION
Expect to be noticed. Expect people to say something like, "Hi, we haven't met before, is this your first time?". Expect for people to reach out to you in love.
Please feel free to introduce yourself to Pastor Scott after the service. He would love to meet you.
WORSHIP
We love music, all kinds of music. From hymns to even the contemporary, we use music to show our Lord how much we love and honor Him.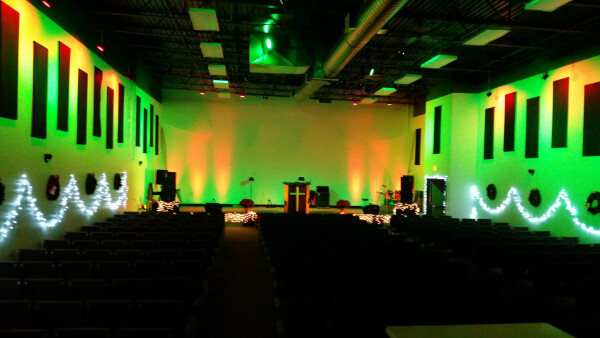 Teaching Style
Normally we go through a book in the Bible verse by verse. Occasionally we will have a topical message. Bring a Bible so you can learn and follow along. Typically we use the New King James Version but you can bring whatever version you are used to.
Fellowship
We usually have a time for interacting after the study. You can sneak a cookie or beverage and hang out. It is a good time to meet people or the pastor.
TRUTH
The Bible tells us to speak the truth in love. The Bible is God's truth. At Cross Christian Fellowship we seek to explore, understand and apply God's truth to our lives at every level in a spirit of love. You will find a growing variety of resources to help you grow in God's truth.
We Can't Wait To Meet You
Whether you're completely new to church or just haven't been for awhile, we'd love to see you.
Still have questions? Contact us.