Service Times & Location
Sunday morning is back on with Drive-in theater style service.
Sunday at 10am for worship and a message.
No childcare
Drive-In and stay in your vehicle.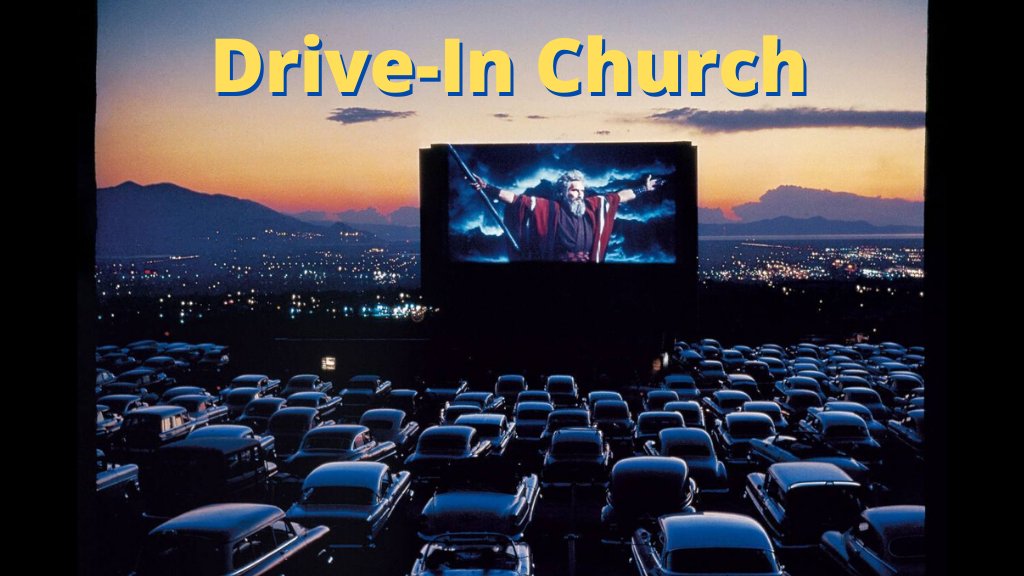 Come in your car and stay in it for Drive-In style service in CCF parking lot.
This is going to be so much fun.
Yeah!
We get to see each other's smiling faces.
Pull into a parking space so you can see the front of CCF's building. Pastor Scott and the sound equipment will be in front of the church doors. Please don't park there.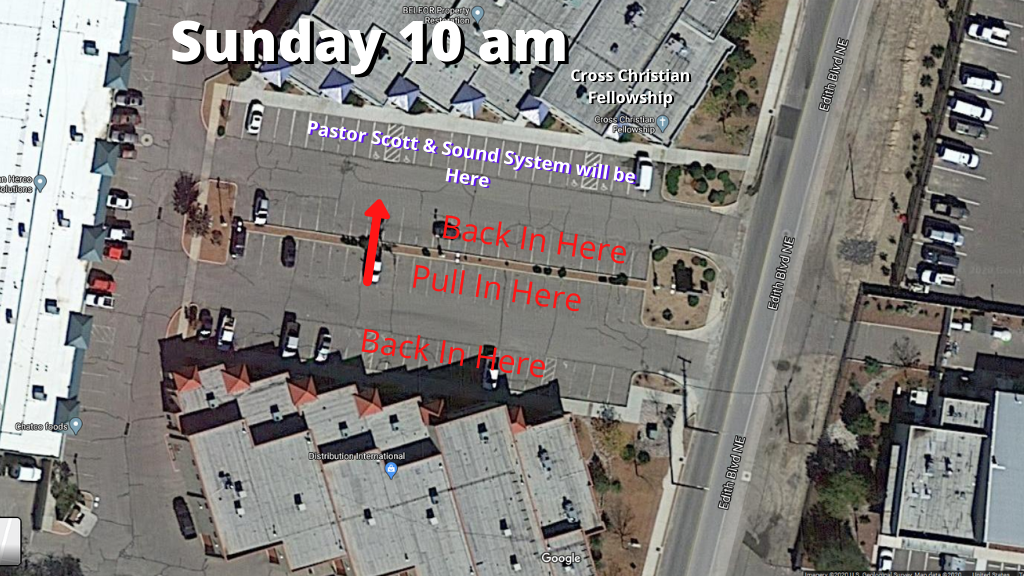 If you are sick or in quarantine then stay home – watch online live
https://www.youtube.com/channel/UCRTHNQGtPcmYEP55iOHtKEA/videos?view=0&flow=grid
https://www.facebook.com/CCFABQ/
Drive-In Church Rules
Invite as many people as you want. Text, call or email them.
Don't pick up people to bring them – Have them drive their own car
Park so you leave one space between cars
No one is to exit their vehicle and go into the church or to other cars
Bathroom Use
Treat it like a road trip and go to the bathroom before you come.
If you really need to go then follow the rules
You must wait outside keeping a 6ft distance between people
Only one person at a time per bathroom
Each person will be given a Clorox wipe
Wipe everything you are going to touch before you touch it for your protection
Wipe everything you touched when leaving for the protection of others
Trash the wipe as you exit the building.
There will be tithe boxes you can pull up to and give.
All other services, meetings, and events are suspended until further notice so we can minimize the spread of the Coronavirus.
When you walk through the doors at Cross Christian Fellowship, our hope is that you feel like you're a part of the community. Our ultimate desire, as a body of devoted followers of Jesus, is to create an environment where people can experience the presence of God in a life-transforming way.
From a k-cup of freshly brewed coffee to our unique and passionate generational ministries, we want to give you and your family the opportunity to get connected. We believe that church is more than a weekend service, it is about allowing every person to engage with God in a personal and intimate way.
Location
Cross Christian Fellowship
6721 Edith Blvd NE Suite B
Albuquerque NM 87113
GET DIRECTIONS
Service Times
Sundays
10:oo am
Wednesdays
7:oo pm