Shine & APS School Outreach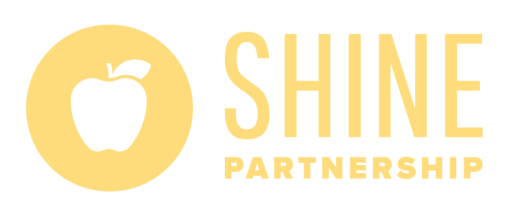 Cross Christian Fellowship partners with Shine and Douglas MacArthur Elementary.
We believe that when students, their families, and their teachers flourish, individual communities are strengthened. And we hope that as communities are strengthened, our city will become a safer, more compassionate place for generations to come.
You can help in three ways
Student Enrichment
Shine seeks to enhance a student's academic experience by providing volunteers and resources that can improve the quality of the student's education. Helping at lunch, watching over the playground or spending time reading with a student is an example of student enrichment.
Family Development
Shine seeks to partner with families experiencing need with the goal of enabling them to do for themselves. We believe that those in need have something valuable to offer. We are committed to seeing families and communities be holistically restored.
Teacher Support
Shine supports teachers by providing encouragement and volunteer support. We provide manpower to assist them in getting their jobs done. We value what they do and we encourage them to continue making a difference in the lives of students. Help in the classroom, copy room or library for example.
Watch our teacher's lounge makeover