Adorned Women's Bible Study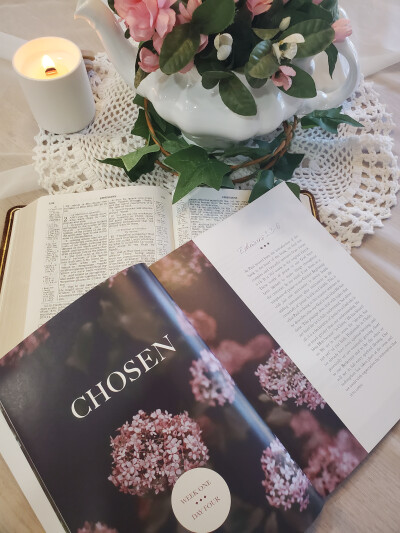 Ladies You're Invited to attend the
Adorned Women's Bible Study
Start Date: Wednesday, September 6th, 2023
10:00 – 11:30 am
You can join any time after
Study Theme: Chosen – A Study in the Book of Ephesians
A Seven-week study that equips believers to:
> Gain a deeper understanding of the gospel and God's unmerited favor toward His people
> Put away worldly living and instead live by the Spirit
> Learn the importance of striving for unity within the Church
Cost: $15.00 – includes a binder, beautiful workbook, and handouts
Do you ever have questions about your identity? We are hearing so much these days about who/what people identify with or in, but as believers in Christ, our identity is in Him, who He is, and whom He says we are. Our identity has been radically changed. We have been adopted as sons and daughters into the family of God.
Join us as we dig into the truths of His Word through the study of Ephesians.
Sorry, no Childcare provided.
Wednesdays 10:00AM at the Cross